For Your Hands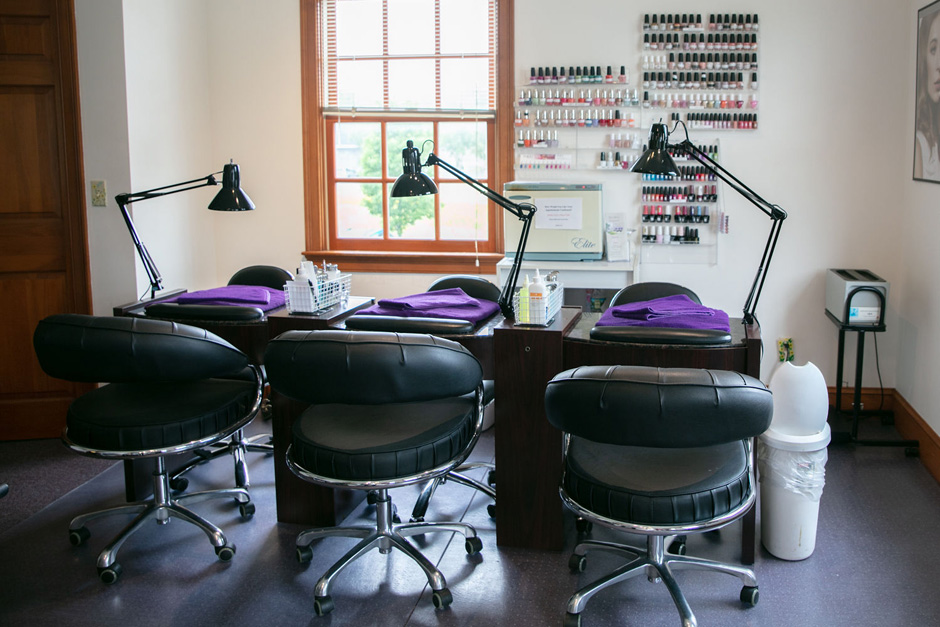 Basic Manicure $22
Includes a hand massage with lotion and warm mitts with nail clipping, shaping, cuticles and application of polish
Spa Manicure $30
Invigorating sea salt scrub and soothing massage are an ahhhmazing addition to this pampering manicure
Polish Change
French Polish (with any nail service)
Paraffin Dip $15
A moisturizing creme or oil is applied to your feet and hands and then dipped into a warm paraffin bath several times. Paraffin reduces swelling and seals in the moisture and helps oils penetrate the skin for deep moisturizing.
Shellac (CND)
add $20 to ANY nail service
Acrylic Nails (full set)
Acrylic Nail (fills)
Nail Art
...and for your Feet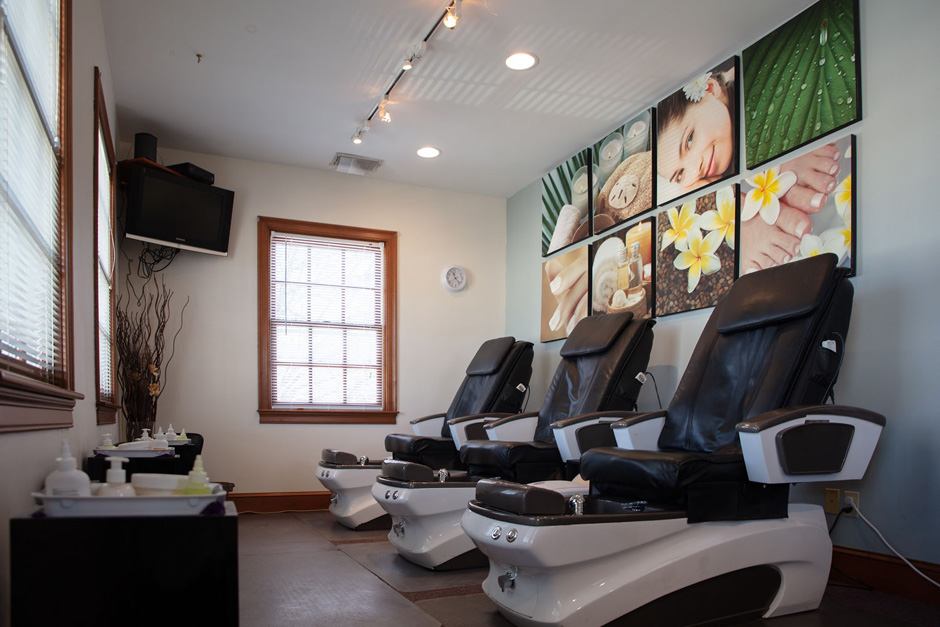 Express Pedicure (30 min) $31
After Soaking your feet get a quick exfoliation and massage. Nails are then trimmed, shaped and polished. A quick lunch time Pedicure.
Pedicure (1 hr) $50
Enjoy a relaxing soak, nails shaped and buffed, Next you will receive a relaxing foot massage and your feet wrapped in steamed towels. Finish this relaxing hour off with favorite polish and your on your way.
Spa Pedicure (1.5 hrs) $60
We expand upon our Classic Pedicure with foot exfoliating scrub followed by either a mint mask or Paraffin Dip, followed by both feet being wrapped in Steamed Towels. Additional foot massage provides exceptional relaxation to your feet. Just Sit Back and Relax.